Memberships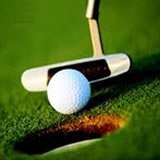 Whether you're new to golf or have been playing for a long time, there is often the temptation to join a golf club where you can enjoy unlimited golf and other advantages that come with club membership. While you might prefer to pay greens fees at the many different courses in your area, you should at least consider the benefits that come with membership.

NOW ACCEPTING 2015 MEMBERSHIP APPLICATIONS
NEW ---- MONTHLY MEMBERSHIPS!!!
Not sure what to do about a golf membership this year?
Twin Oaks may have the answer to your question.
"MEMBER BY THE MONTH" membership available.
This is a great way to save and not break the bank.
Beautiful scenery, no tee times needed, professional greens and full practice facility
ONLY $75.00/per month.
CLICK HERE FOR DETAILS
Single Membership $425.00
Husband & Wife Membership $625.00
Family (Parents & Children under 16) $675.00
Jr . Membersip (16 and under) $150.00
Sr . Member (55 and over) $400.00
Senior Couples (55 and over) $575.00

Cart fees: 9 holes $6.00 18 Holes $11.00 (per person)
Pull Carts $1.00 (per person)
Members receive $1.00 off any size driving range balls.

Download Application here
Benefits
There are many benefits to being a club member, but here are just a few of them.
Save Money
Driving Range Discount
Pro-Shop Discounts
Priority Tee Times